Pay Pal
1. How to open an account on PayPal? It's simple. Just open the site PayPal and proceed a registration process. Registration is free. While registration you'll be asked what account you'd like to open: Personal, Premier or Business. If you're not going to make big and often purchases on the Internet or to sell product it's easily to open a Personal account. After registration proceed, your information will be verified by PayPal Customer cervice. After complete a verification you'll be able to make any purchase on the Internet via PayPal.
2. How to send or receive money on PayPal account? There are 2 choices. If you became a verified user, it means your PayPal account directly links with your bank account. In this case money just transfer to or from or bank account. If you didn't make an account verification you'll have to fill up a form with your credit/debit card information every time when you're going to buy anything on the Internet. This credit card information will be checked by PayPal personal and send an e-mail about a purchase to a seller and copy'll be sent to you for a purchase verification.
3. PayPal has holden your transaction for 21 days. Can I remove this lock?
You can. First you need to go to the Homepage of your account and click on the link "See what's on hold'". -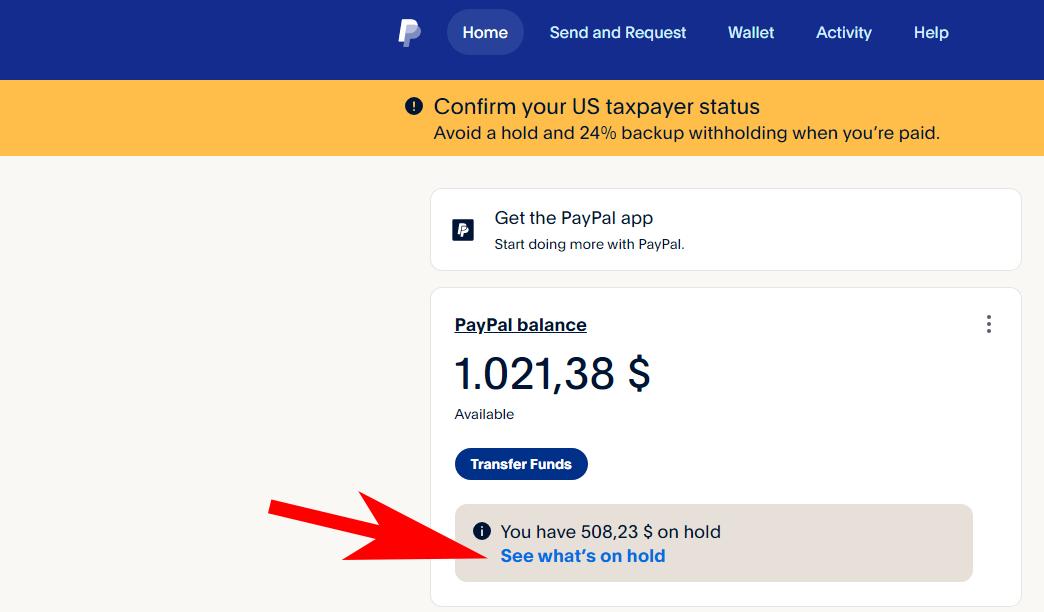 Pic. 1
After that, a new page will open for you, where it is proposed to reduce the blocking period for 2 weeks, for which click on the link "Get Your Money Sooner".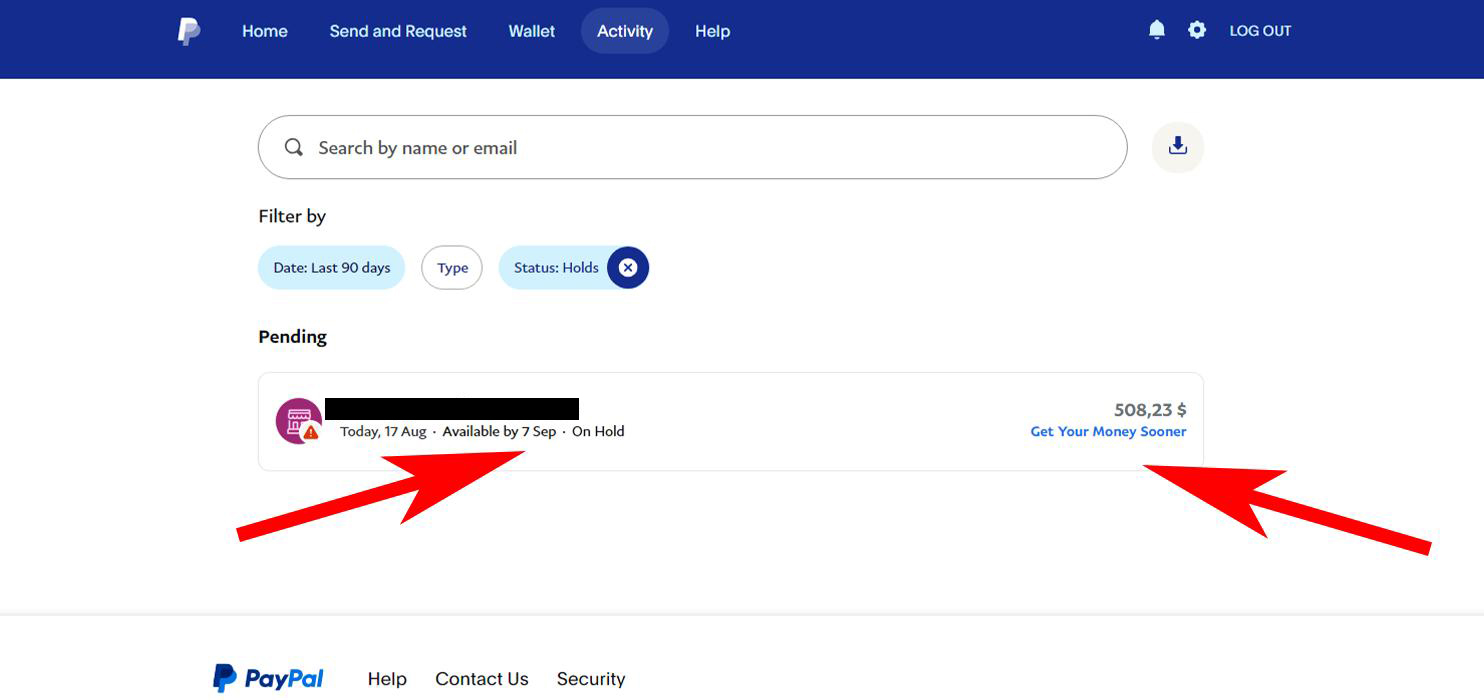 Pic. 2
Then you need to select the status "order status: completed", for this you need to click on the 3rd (bottom) of the proposed buttons and select the status "completed". As a result, the blocking period will be reduced to the date indicated on the left.
In addition, after these actions of yours, we will have the opportunity to completely remove the blocking, for which you need to write in your application about the successfully completed actions.